Top Safaris for your honeymoon
Step out of the ordinary and into the extraordinary on a whirlwind, magical and breathtaking safari honeymoon. We've rounded up 6 of our favourite safaris for your honeymoon, whether you're looking for a completely adventurous trip or just a taste of the action. Scroll down to discover the best of Africa's incredible safari destinations.
Lake Manyara National Park, Tanzania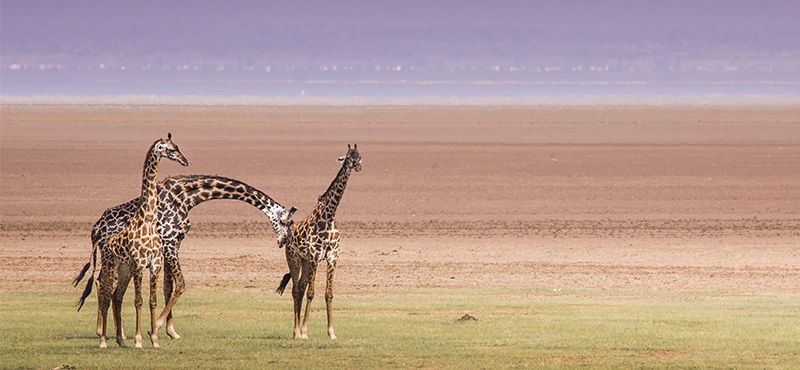 Lake Manyara is a wonderful safari honeymoon option for its incredible scenery, with its aptly named lake taking up most of the space within the park. Perfect as a day safari, Lake Manyara is great for spotting lions, elephants, baboons and flamingos.
Kruger National Park, South Africa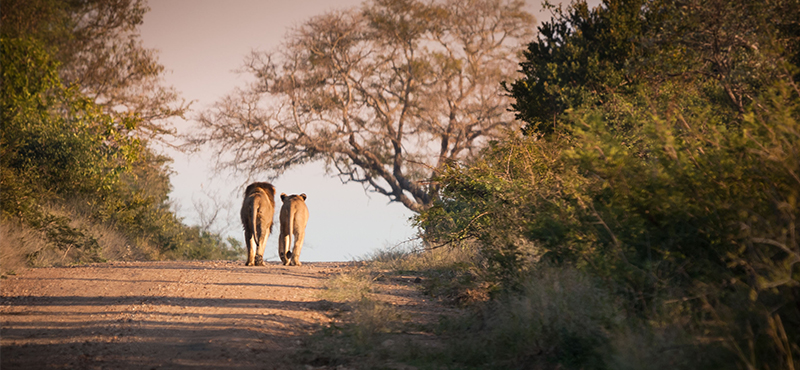 Located in South Africa, Kruger National Park is one of the largest game reserves in Africa, which means you'll get to spot the Big 5 as well as other animal species, birds and tropical plants. Scattered with luxury lodges, Kruger National Park is a safari playground where you'll get to stay in the midst of the action, where no day is the same. For an unforgettable safari honeymoon, embark on wilderness trails, game drives, hiking tours and picnics.
Hwange National Park, Botswana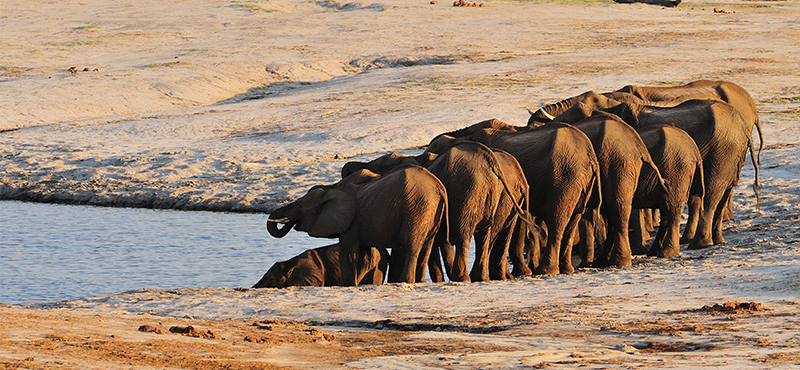 Back in the 19th century, Hwange National Park was a royal hunting ground for its abundance of wilderness. Expect to see over 100 species of mammals and up to 400 bird species boasting one of the largest populations of elephant in the world. For a romantic honeymoon-worthy sunset, the Dom Waterhole is the best place to catch one! The captivating Victoria Falls sits just one hours drive from Hwange National Park.
Maasai Mara, Kenya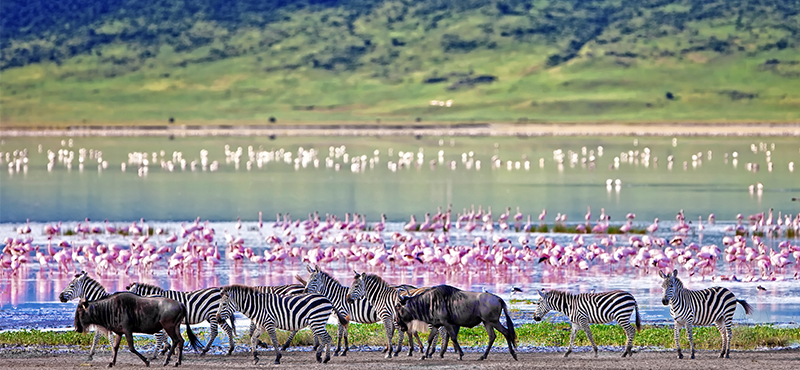 Edged on the border of Tanzania, Maasai Mara is a picturesque safari for your honeymoon, with green rolling hills, grassy plains and glistening rivers. With up to 95 species of mammals and over 570 species of bird, there's always something exciting happening. Maasai Mara homes a collection of luxury camp accommodations as well as a host of magical honeymoon safari experiences such as balloon safaris, night game drives, sundown dinners, bush meals, campfire culture talks and photography tours.
Bwindi Impenetrable National Park, Uganda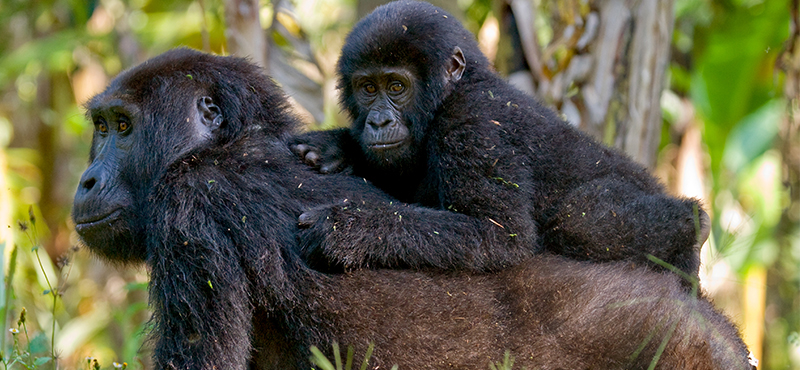 For a more relaxed honeymoon safari experience, or as an add on to your adventures in Africa, visit Bwindi Impenetrable National Park, which boasts of around 320 mountain gorillas, which the park is famous for. As well as mountain gorillas, you can see monkeys, baboons, chimps and elephants.
Tarangire National Park, Tanzania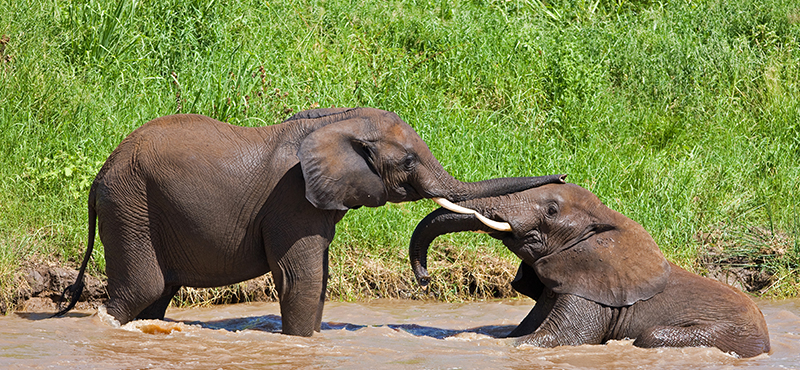 Tarangire National Park is situated off the main safari route, meaning you'll experience a quieter park. But that doesn't mean you'll jeopardize your chances of seeing some incredible wildlife. Renowned for its large collection of elephants (up to 3,000), this is the perfect park to go if you've always wanted to see these beautiful animals. Other amazing animals you can spot include giraffe, buffalo, leopard and zebra.
Inspired by these top safaris for your honeymoon? Contact us today to start planning your amazing safari honeymoon!