Top Honeymoon Destinations for 2018
Choosing your honeymoon destination is very personal as some couples just want to relax on a beautiful beach, whilst others enjoy sightseeing and trying out adventurous things. Even though some like to head off into the wilderness, most newly weds agree that they do want time to relax and enjoy each other's company. The choice of destinations is huge as it includes European cities as well as far flung islands. The Mini Moon is gaining in popularity for those who can only spend a few days away from work and is usually enjoyed as a prelude to a bigger and longer honeymoon some months later. So, if your planning your honeymoon any time soon, take a look at our top honeymoon destinations to visit in 2018….
1) Bali
The beautiful Indonesian islands of Bali remains a firm favourite for 2018. Bali has unspoiled beaches, dramatic jungle valleys and beautiful cultural temples. Whether you're coming to Bali for the first time on your honeymoon or a second time for a romantic getaway, there are many luxurious hotels to choose from providing excellent service, great cuisine and relaxing spas. There is great surfing and snorkelling to enjoy too while your on your unforgettable trip of a lifetime to the Island of the Gods.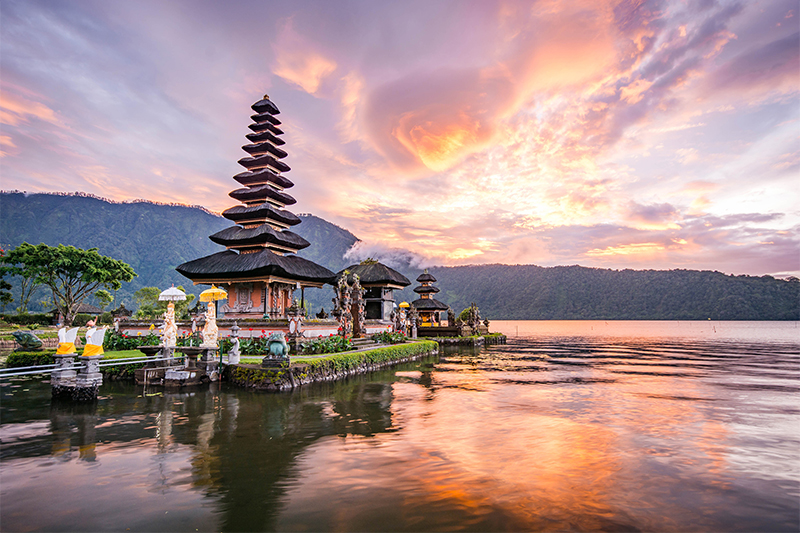 2) Tai Pei
A new destination on the honeymoon list is Tai Pei which is a particularly attractive Taiwanese city. Taiwan is a mixture of mountains and volcanoes, rich history and fabulous Asian food. In Tai Pei there are some beautiful hotels to choose from and the famous Taipei 101 – one of the world's tallest buildings offering the best panoramic views of the city.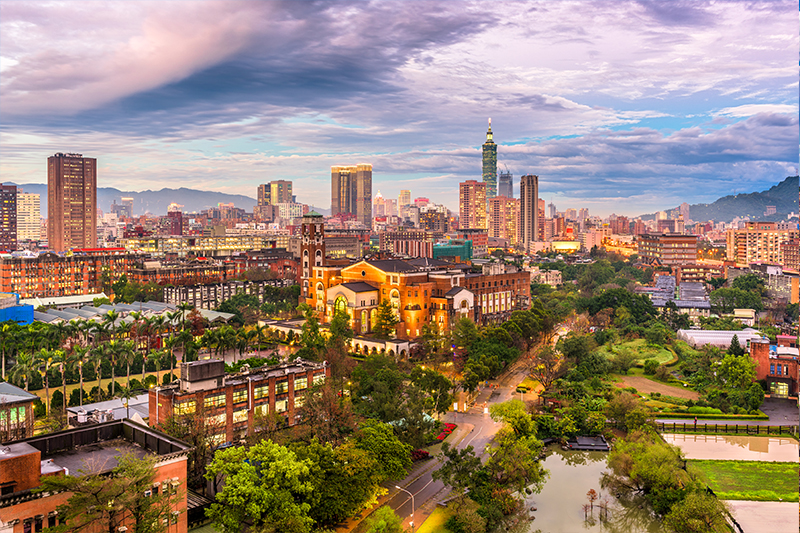 3) Bora Bora
Bora Bora in the French Polynesian is another newly emerging honeymoon destination and is a truly wonderful place to relax in with the blue skies touching the blue ocean. You can see why it is known as 'heaven on earth' with truly unique accommodations on stilts over water with glass floors for fish spotting, the iconic Matira Beach and the stunning sunsets in the backdrop.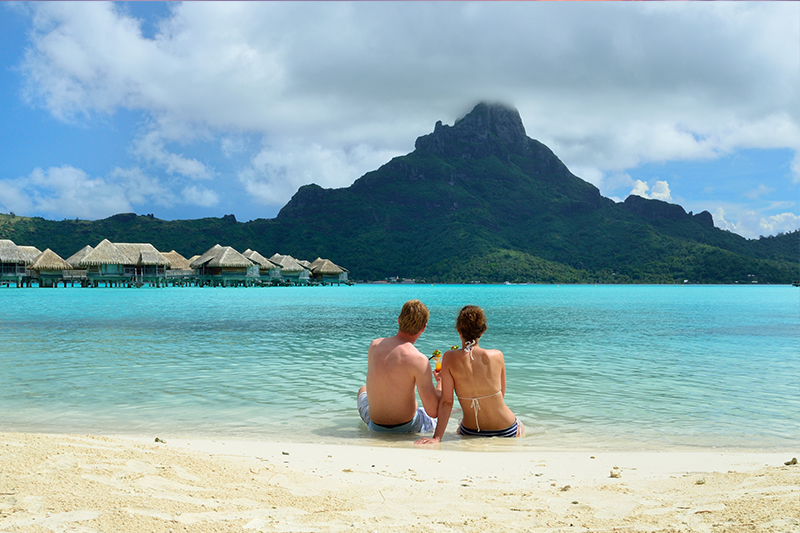 4) Hawaii
Hawaii is still high on the list for 2018 as it is a fun filled place to go for island hopping and to enjoy the mountain panoramas with volcanos, deserted beaches and the surfing spots. This is a more relaxing destination with fabulous island cuisine and the chance to relax and enjoy a couple's massage and dinner for two on the beach.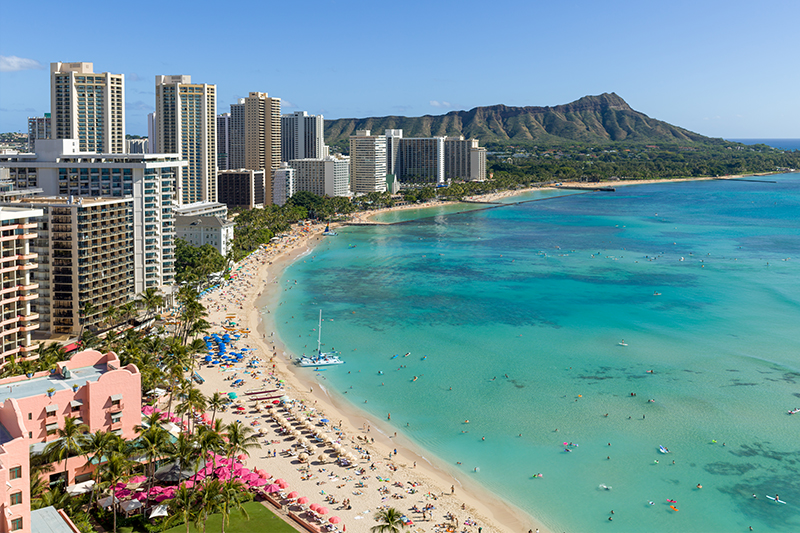 5) South Africa
South Africa is also a top favourite for 2018, particularly, Cape Town, as it offers a marvellous blend of history, romance and beautiful landscapes. You can enjoy sunset safaris, tastings in vineyards, stacks of culture and glamping in a game reserve. If you really want to make your honeymoon memorable, you can even go cage diving with the great whites sharks. One thing to remember is that whilst South Africa is great all year round, if you want to see plenty of wildlife especially the Big 5, the wetter months during the spring are best.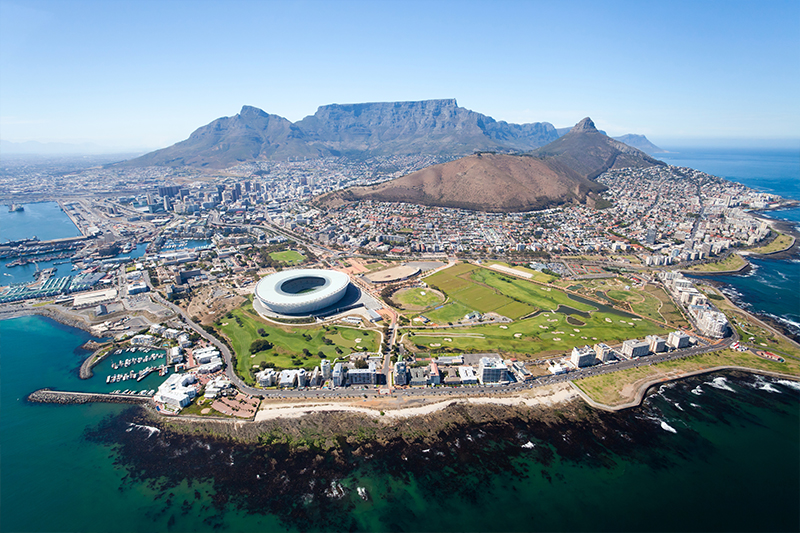 6) Croatia
Many couples still enjoy their honeymoon in European and one of the up and coming destinations is beautiful Croatia which is a fascinating place home to 10 UNESCO World Heritage sites, great coastline and good food. The favourite places in Croatia are historic Dubrovnik, Spilt and the island getaway of Hvar.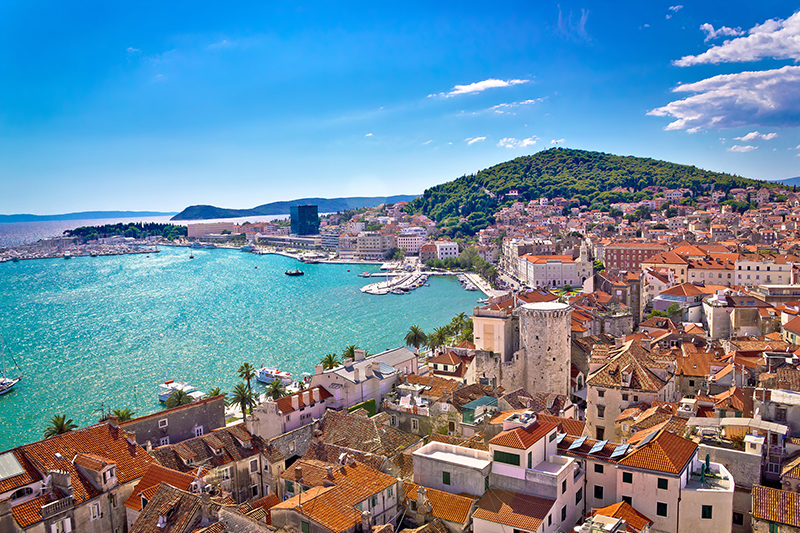 7) Greece
The place to visit in the Greek islands is currently the prettiest island of them all – Santorini. It's capital town, Thira hangs on the cliff side that was once the rim of a volcano and the caldera, it has long been filled with the waters of the Mediterranean. The views over the Caldera are spectacular and Thira with its barrel vaulted, white-washed buildings is stunning. Imagine staying in a beautiful room that has been cut in the cliffside that has a private plunge pool overlooking the Caldera – it doesn't get better than that, or more romantic… except the wonderful sunset!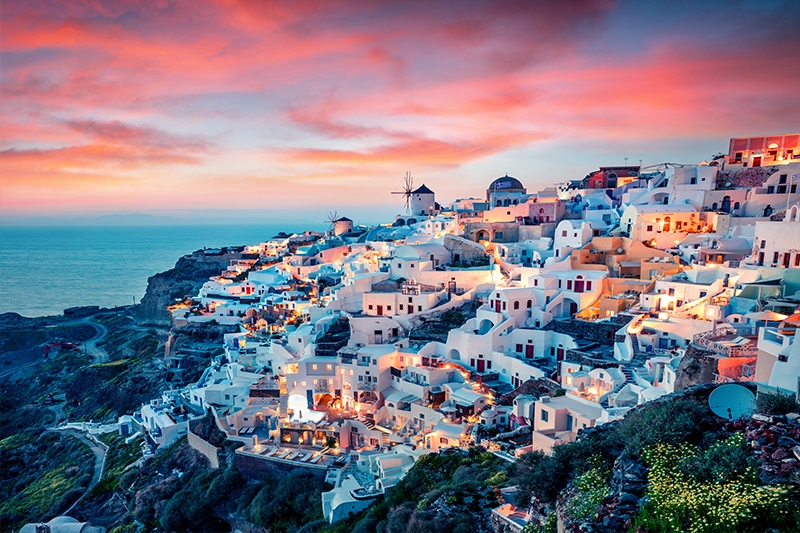 8) Lapland/Sweden 
The new fun winter honeymoon destination is Lapland with its spectacular natural light show – Aurora Borealis – from the end of August through to March and the fun of a winter snow holiday with all the interesting activities including skiing, sledding and snow boarding.
In Bjorkliden in Sweden there is a Northern Lights Festival and the sky station – which is accessible by chair lift – offers fantastic night time viewing. Svalbord, which is 620 miles from the North Pole, is totally isolated and polar bears outnumber humans, but it is definitely the place to see the Northern Lights at their best. In the Finnish town of Rovaniemi (which lies on the Arctic Circle) there is a variety of accommodation for those who want to see this night time spectacular show including luxurious glass Igloos so you can watch it from the comfort of your bed. You can even pop into the ice bar (which is totally carved from ice, with seats covered in reindeer skins) and order a drink to toast your new married life.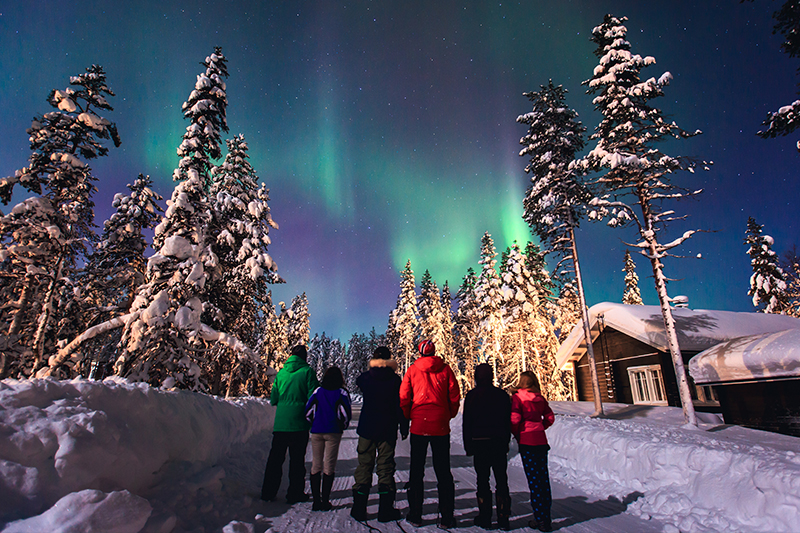 Inspired by these top honeymoon destinations in 2018? Contact our honeymoon specialists and begin planning your honeymoon