Top First Wedding Anniversary Holidays
What better way to celebrate the first year of marriage than with an unforgettable first wedding anniversary holiday! Take a break in a beautiful destination; whether you're looking for adventure or relaxation, we've got a list of top holidays to celebrate in style.
Sandals Resorts in the Caribbean
Sandals Resorts is a fantastic holiday option for your first anniversary. With 15 luxury all-inclusive resorts to choose from in 6 different countries, you have the luxury of choice of where to whisk away, including Barbados, Bahamas, St Lucia, Antiga, Jamaica and Grenada. The Caribbean is a great destination to island hop and we offer twin centre holidays at Sandals Resorts to make your first anniversary extra special!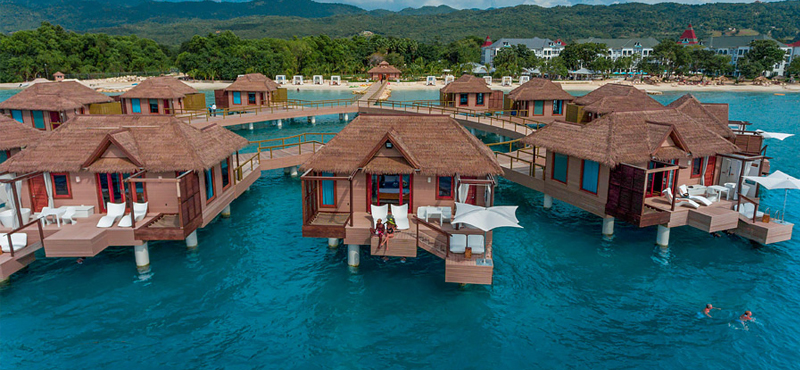 Morocco
Morocco is a fantastic first anniversary holiday if you're looking for somewhere not too far but with a lot to do and beautiful scenery. From Saharan dunes to sweeping mountain ranges, rugged coastlines, waterfalls and caves, to bustling markets and breathtaking culture. There are so many romantic activities to enjoy for two such as camel trekking in the Sahara, souvenir shopping in the souks, hot air balloon rides over Marrakech, dining on a rooftop and strolling through the gorgeous 12-acre Majorelle Gardens…
South Africa
South Africa is a destination of the senses, from sampling great food and wine at one of its breathtaking vineyards, to getting up close and personal with Africa's amazing wildlife on a game drive! Kruger National Park is one of Africa's largest game reserves where you can spot the Big 5 if you're lucky! Perfect for a first wedding anniversary holiday, Kruger National Park offers beautiful eco-friendly lodges to blend in with the scenery with romantic adventures from sundowner safaris, hot air balloon rides, private cocktails on your sundeck, bathtubs with a view and incredible destination dining surrounded by nature.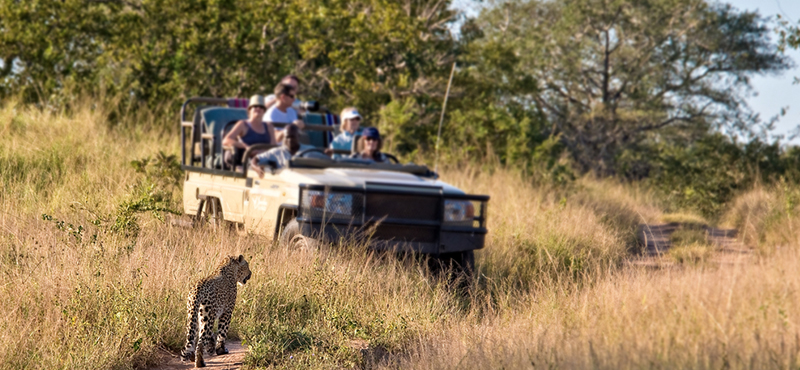 Alaska Cruise
Tick incredible destinations off your bucket list with an unforgettable cruise to Alaska to share incredible moments witnessing the breathtaking glaciers, incredible wildlife and national parks. Glacier Bay National Park is one of 7 cruise wonders of the world, which covers 3.3 million acres of rugged mountains, dynamic glaciers, rainforests and incredible fjords! An Alaska cruise is a holiday for the senses as you discover the incredible sounds of nature, from glacier ice exploding, wolves howling, humpback whales calling and so much more…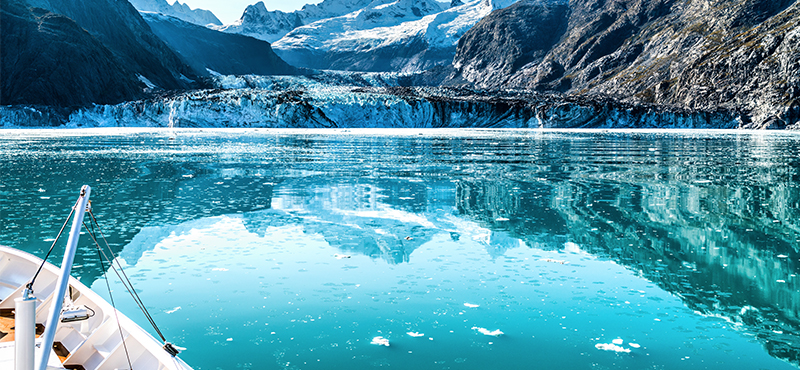 Oman
If you honeymooned in Dubai, Oman could be a great choice to spend your wedding anniversary for new experiences in the United Arab Emirates. Oman offers a more traditional holiday experience with low-rise towns that still have their traditional charm and natural landscapes of beautiful mountains, gorgeous beaches and golden deserts. Muscat is Oman's capital, but still holds its traditional exterior; the stunning Grand Mosque is a beautiful piece of Islamic architecture to behold and the vibrant traditional Arab market Mutrah Souq is a fantastic place to haggle on antiques, jewellery and textiles. Oman boasts of luxurious hotels such as the Shangri-La with a gorgeous beachfront and Anantara placed in the desert, for excellent accommodation choices with unforgettable experiences in this beautiful destination.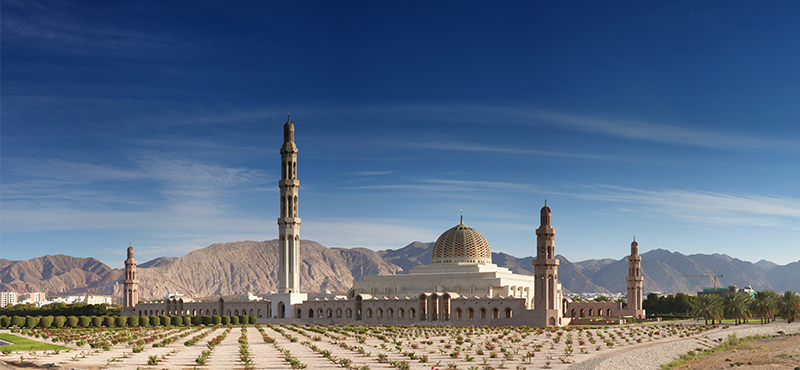 Mauritius
Dreaming of paradise to celebrate your first wedding anniversary? Mauritius has everything to relax the mind and body, with white pristine beaches, azure blue waters and a diverse choice of luxurious hotels to enjoy the beautiful views. After a year of being married, it's great to relax and take it all in and Mauritius certainly offers the destination for relaxation, with luxurious resorts with world-class dining, gorgeous villas and accommodations for seclusion and excellent spas to really give you both the TLC treatment! Choose to spend your first wedding anniversary holiday however you like, from lazing the day on the beach to getting stuck in with the incredible water sports on offer and even the option to island hop to Madagascar, which is home to thousands of animal species and incredible landscapes from rainforests to beaches!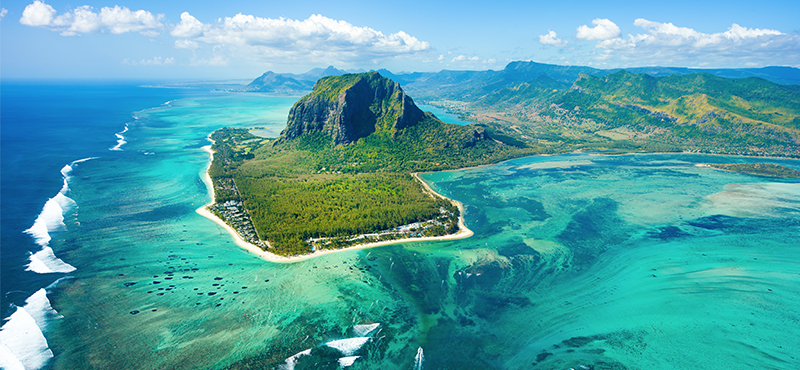 Australia and New Zealand
Take the adventure of a self drive holiday for your first wedding anniversary in Australia or New Zealand, where its just the both of you and the beautiful breeze from the long road ahead with ever-changing beautiful sceneries. One of Australia's best self drive holidays is driving along the Pacific Highway route, which takes you from Sydney to Brisbane with incredible stopping points along the way such as the Blue Mountains, Port Stephens (for dolphin spotting), Hunter Valley's wine region and Dorrigo National Park which has an incredible rainforest skywalk canopy! New Zealand is just as breathtaking, with incredible National Parks and driving past awe-inspiring vistas of snow-topped peaks, rainforests and beautiful lakes.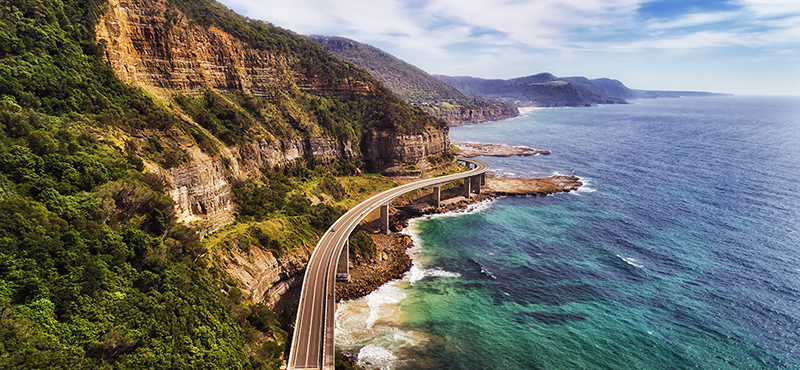 Inspired by our top first wedding anniversary holidays? Contact us here or call 0121 440 6268 to start planning your romantic anniversary holiday!