Mathew and Cara's Unforgettable Maldives honeymoon
Mathew and Cara got married in South Africa and decided to celebrate the start of their married life in the Maldives. They spent one lovely week at the idyllic island hideaway, Coco Bodu Hithi. Read on to find out all about their wonderful honeymoon experience in Maldives…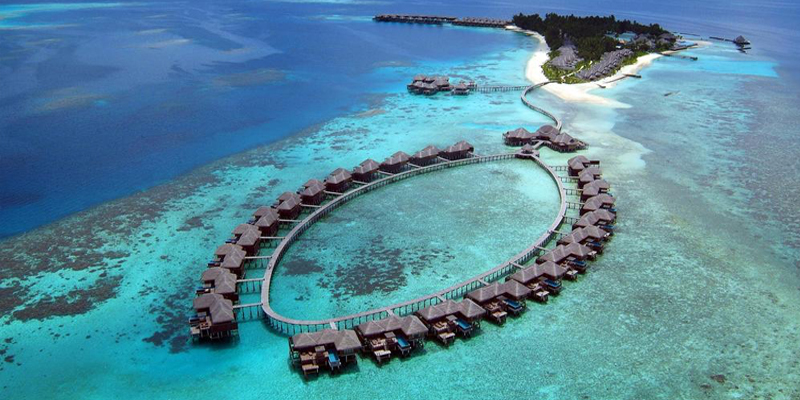 'We started off our honeymoon from South Africa as we had just got married out there. Therefore, the start of our journey to the Maldives was a flight from Durban Airport in South Africa. Maldives had always been on my bucket list since I could remember. I have always thought it was the perfect place for a honeymoon getaway and that's why I just had to make the commitment.'
'We had a long flight ahead of us, including stop overs in Dubai. I was sure that we would be resting once we arrived at our luxurious Maldives resort, Coco Bodu Hithi. We had a great flight with Emirates as they usually provide the best leg room in economy class for taller people like myself.'
'We finally arrived into Malé airport at around 15h 30m and were greeted by the hotel staff, who then took us by speedboat to our island. We had an exciting 40 minutes trip to the island which incredibly was an hour behind Malé time.'
'As the engine slowed we realised that we were approaching the island, what a sight! We could see the members of staff waiting on the jetty for us to arrive. We were greeted with a warm welcome and some wet towels for our journey we had just made. As we climbed off the boat, looking left and then right we felt secluded on our own desert island – It was truly beautiful! We could see coral reefs and fish swimming around, a couple on one of the island's jetskis, the islands infinity pool and restaurant that over looked the jetty and ocean ahead from where we had just come.'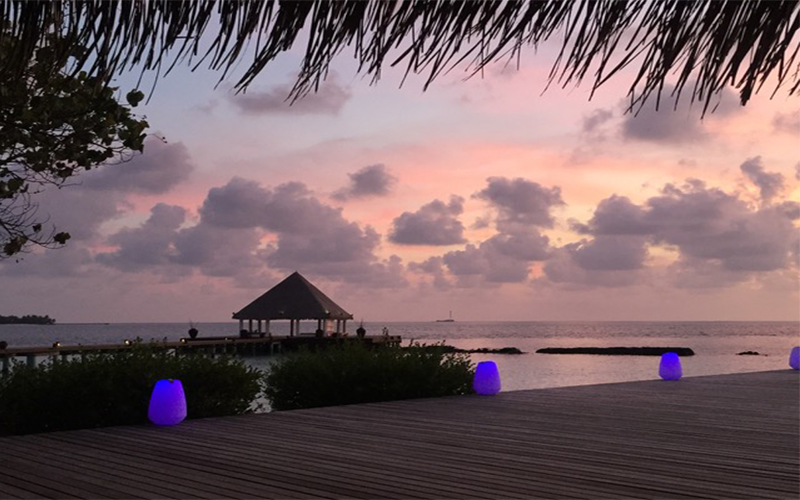 'As we left the jetty and the amazing views that welcomed us we walked into the island's tree folds where most of the villas were situated. Perfectly manicured trees and gardens with pathways to and from different parts of the island. We were sat down at reception and had been given our villa keys as well as have the island and all its amenities explained to us.'
'From here we were taken to our villa through the pathways on the island, the walk to our room was again amazing. The Maldives is very humid, which we soon found out and coming from South Africa we didn't mind. It was a pleasure to arrive at our room that was fully air conditioned 24/7 and made it a lot more bearable.'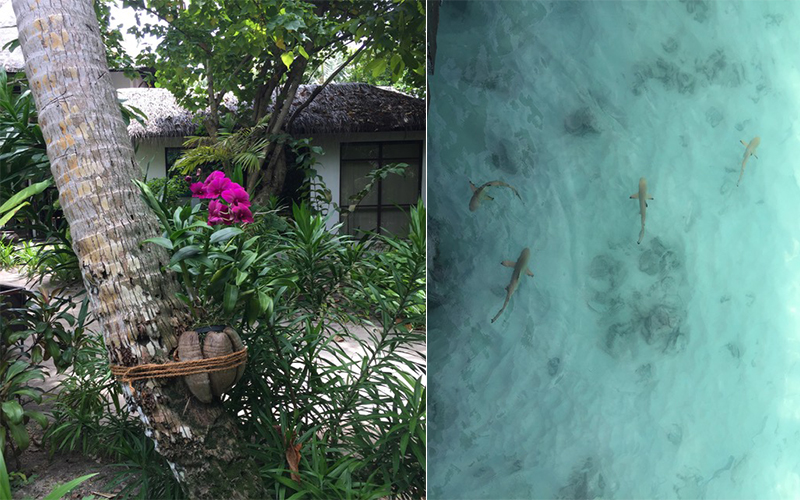 ' The exciting part for me was yet to come, I had seen pictures of the Island villa before arriving and I didn't want to be disappointed. The excitement that followed our door opening was too much to handle and the biggest sigh of relief.  My wife was over the moon and so extremely happy with what we walked into, an en-suite villa with the bed overlooking our very own private pool. A massive couples bathtub behind the bed which was in the centre of the villa and followed down three steps to the lounge and tv area. As we walked out of the sliding doors of the lounge we walked onto our very own private veranda and seating area which was enclosed by trees. The veranda went down onto wooden stairs leading to a private pathway towards the beach where we had two lounge chairs of our own to use. Not only that our bed was decorated with a message saying "Happy Honeymoon" with flowers and leaves from the island. Truly an amazing surprise to come into. We were in a dream – The friendly staff and absolutely incredible island won us over!'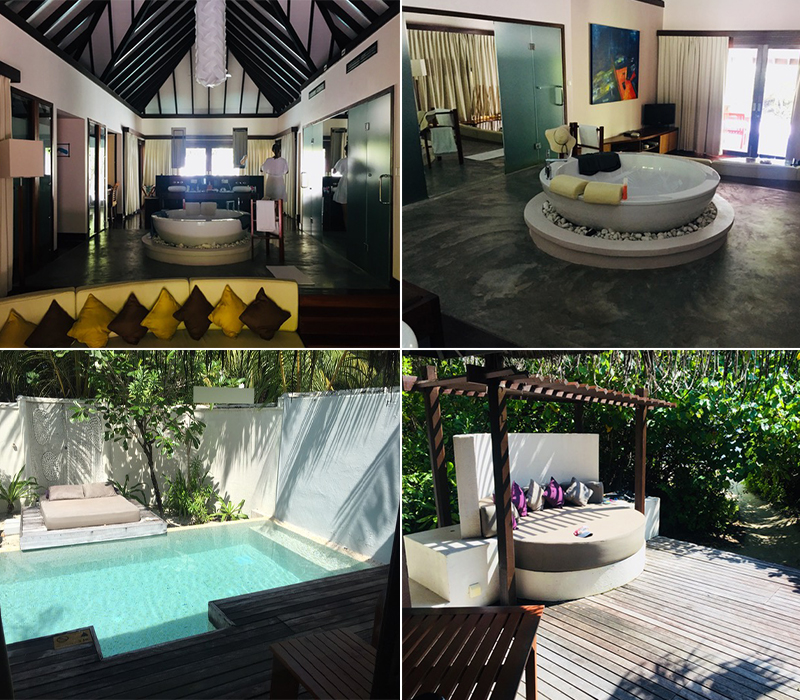 'After we decided to explore the island, followed by an amazing sunset walk and swim and then we booked dinner and headed for the Aqua restaurant. In short, the meals at every restaurant we went to were incredible. To add another topper to the 5 star service, the staff were all very friendly and willing to engage in conversation with us. We absolutely loved the staff's interaction with us and were always greeted in the friendliest way as we walked to the restaurants and bar. The local cocktail which we absolutely loved was called the Meeru which we were told by staff meant delicious in Malé and it sure lived up to its name. '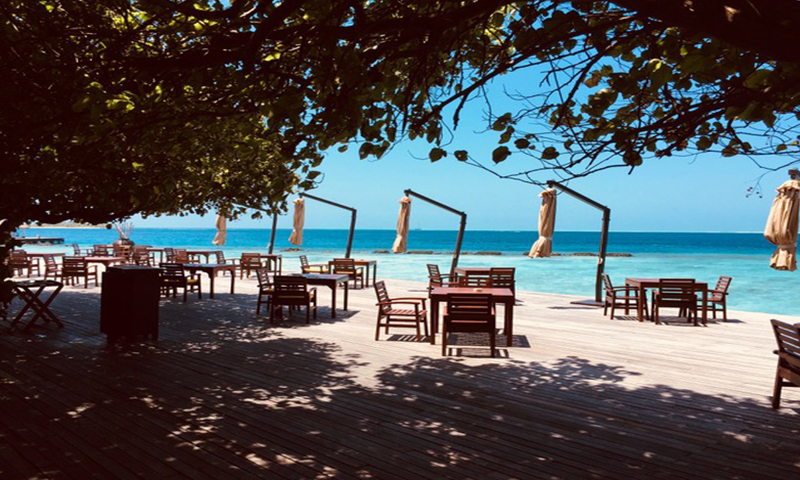 'Most of our days revolved around sitting on our lounge chairs catching some sun and snorkelling for over an hour at a time.'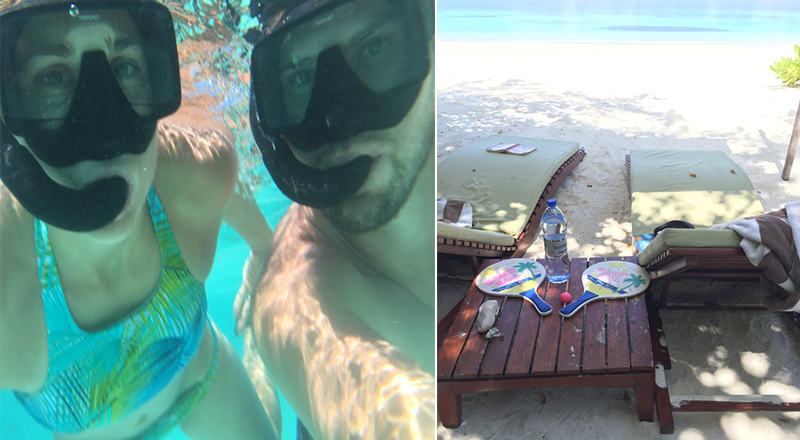 'When breakfast, lunch and dinner came around we were treated like a king and queen. Our all inclusive package allowed us to have the freedom to not worry about a single thing. Our meals were covered and the only time we used a card was to get souvenirs and treats from the shop on the island.'
'We also took some time on one of our evenings to spoil ourselves with a couples massage spa treatment which was very relaxing. Our lunch time was a visit to the bar for a snack and a cocktail or two afterwards returning to our part of the beach by our villa.'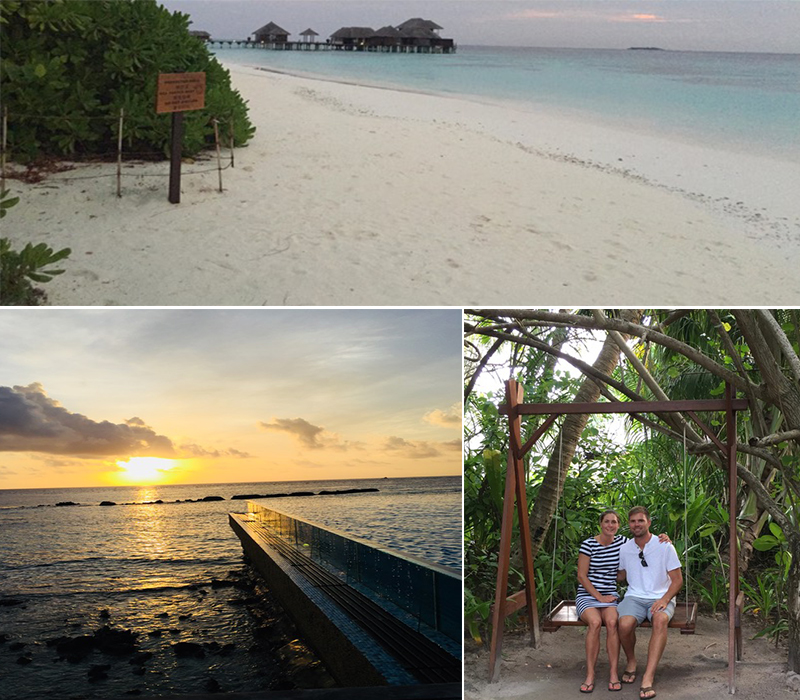 'The beauty truly does draw you to the Maldives with its stunning beaches and the gorgeous ocean. We also got to swim with turtles and see such a huge variety of fish on the coral reefs surrounding the island. It is such an amazing part of nature and truly a wonder to behold.'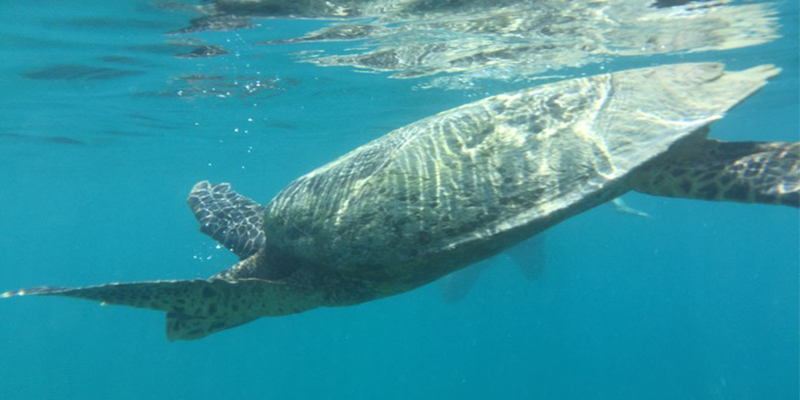 What were your impressions of Coco Bodu Hithi, Maldives?
'Throughout our whole visit we felt the privacy of the island and would regularly get surprised when we would visit the restaurants and see other people. We had our own little private house on the island where we were never disturbed. Our Island villa room was serviced by our hotel staff twice a day. We've never been exposed to this type of luxury treatment but we were so spoiled by the island.'
'We found ourselves very lucky as we got to meet the manager, Martin Lount, who introduced us and welcomed us to the island. He is such a great host and from our visit we can definitely tell he takes a lot of pride in making his guests feel special and well looked after. He goes the extra mile and is such a friendly man, willing to chat and find out more about his guests. He keeps high standards and when you visit the island you will see this first hand. The care taken to make the island look pristine and luxurious obviously takes a lot of hard work and it shows that everyone from Martin and down the ladder do a great job in taking good care of it. We were truly blessed to receive such an amazing experience for our honeymoon and couldn't recommend the island and experience enough – It truly was wonderful.'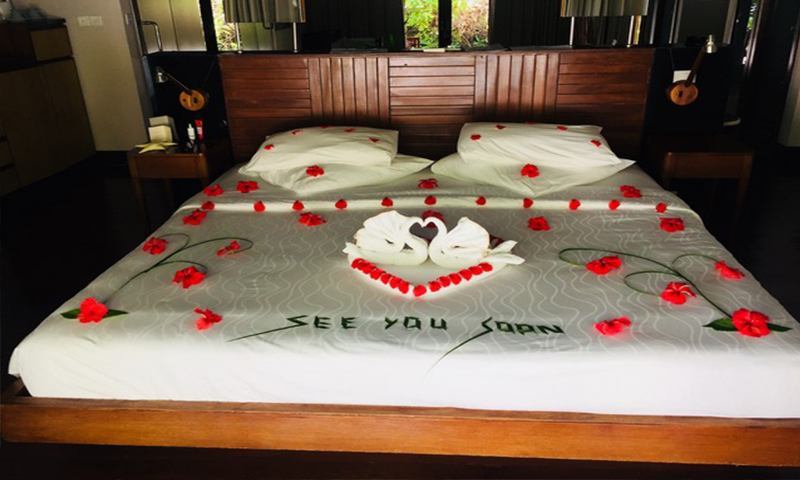 How was the service that you received from your Travel Agent during your booking process?
'It goes without saying that this whole experience would not have happened if it weren't for the hard work of the Honeymoon Dreams specialist that I dealt with. Bryony helped me narrow down my search for the perfect honeymoon destination and made my life so much easier. I had an idea of what I wanted but was worried that the Maldives would be too far out of budget. However, Bryony managed to find me the most amazing deal and helped me create the most amazing memories on my honeymoon. All the boxes I wanted ticked for my perfect honeymoon were ticked. I was helped with such professionalism. Honeymoon Dreams made me feel like my honeymoon was as important to them as it was for me. I couldn't have asked for more than what I was given. As I said before, blessed from start to finish.'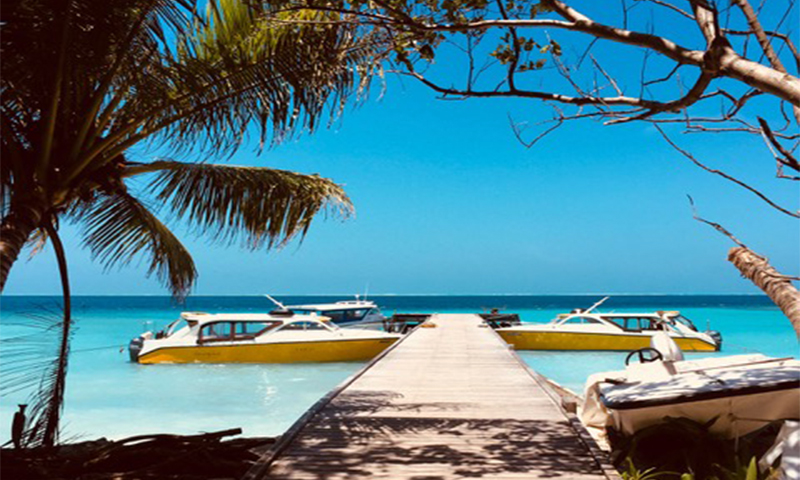 Inspired by Mathew and Cara's Unforgettable Maldives honeymoon at Coco Bodu Hithi? Contact us to book your honeymoon today!