Amazing places to see in Sri Lanka
Sri Lanka is known for its golden beaches, sprawling tea plantations, lush jungles and its incredible hold onto its historical past. Many of our honeymooners turn to Sri Lanka for its incredible tour offers before jetting off to the likes of the Maldives or Seychelles, or as a perfect end to their trip from Dubai, Hong Kong or China. We've complied our top list of places to see in Sri Lanka to help you plan your trip!
Colombo
Golden beaches line the cost of Colombo, a sprawling port city with tranquil botanical gardens, shopping malls, temples and museums. One of the most important temples in Colombo is the Gangaramaya Buddhist Temple, set near the scenic Beira Lake, this temple features a museum with the smallest Buddha statues on the island encased in a glass box and visitors can admire them using a magnifying glass!
Top things to do in Colombo:
Gangaramaya Buddisht Temple
National Zooligical Gardens of Sri Lanka
Viharamahadevi Park
Beira Lake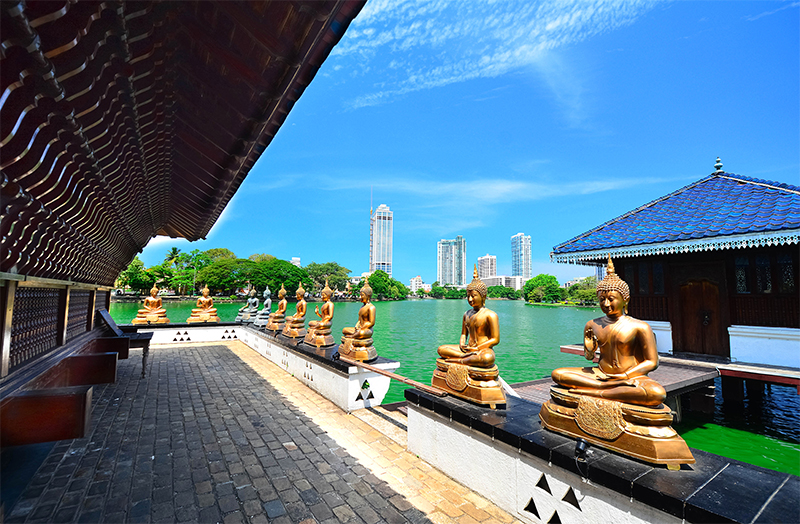 Kandy
Kandy is Sri Lanka's second largest city set in the center of the island where mountains, UNESCO World Heritage Sights, tea plantations and spice gardens become your playground of exploration. Sigiriya is one of Sri Lanka's most treasured historical monuments and is referred to by the locals as the Eighth Wonder of the World. Set in the heart of the island between Dambulla and Habarana, this rock formation stretches 370 meters above sea level. There are a plethora of sights to see in Sigiriya such as the Lion's Paws; here you can climb the stairwell to the Lion's Paws, as this is all that remains from the full statue.
Top things to do in Kandy:
Sigiriya
Kandy Lake
Temple of the Tooth
Royal Botanical Gardens
Udawatta Kele Sanctuary
Dambulla Cave Temple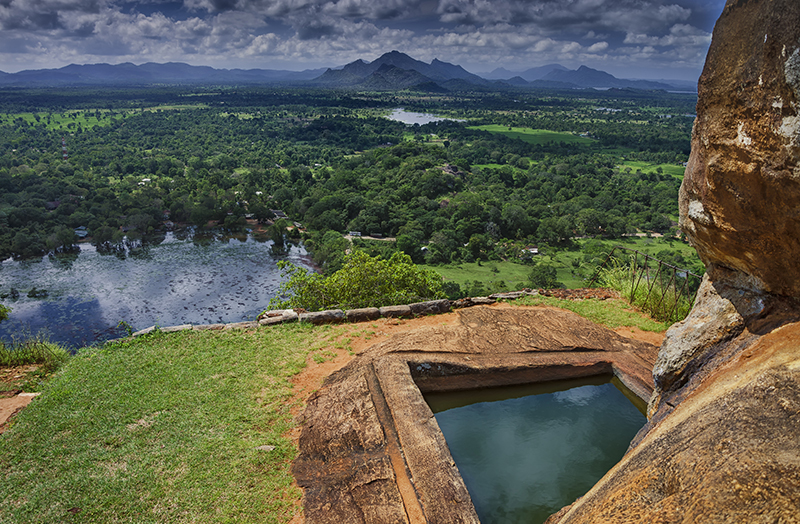 Yala National Park
Serving as the second largest National Park in Sri Lanka, Yala National Park is divided into 5 blocks with a protected area of 130,000 hectares of land including forests, scrubs, grasslands, tanks and lagoons. Just two of the five blocks are open to the public. See an abundant of wildlife such as monkeys, peacocks, elephants, reindeer, leopards, and much more.
Top things to do at Yala National Park:
Buduruwagala
Shehan Safari
Private game drives
Wild BBQ Club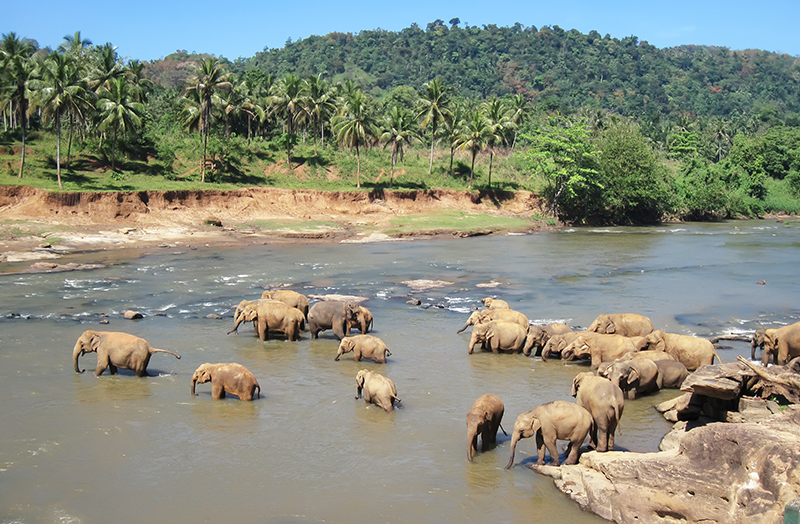 Negombo
This quaint beach town is home to fishing villages, religious architecture, golden beaches and rustic features. If you're one to swap your flipflops for hiking boots, a stop off in Negombo is certainly needed. Spend your days hiking the rugged forest mountains, embarking on a 4-wheel drive through the jungles or exploring the clear waters of the Indian Ocean on a diving excursion.
Things to do in Negombo:
Mary's church
Muthurajawela Marsh
Negombo Beach
Dutch Canal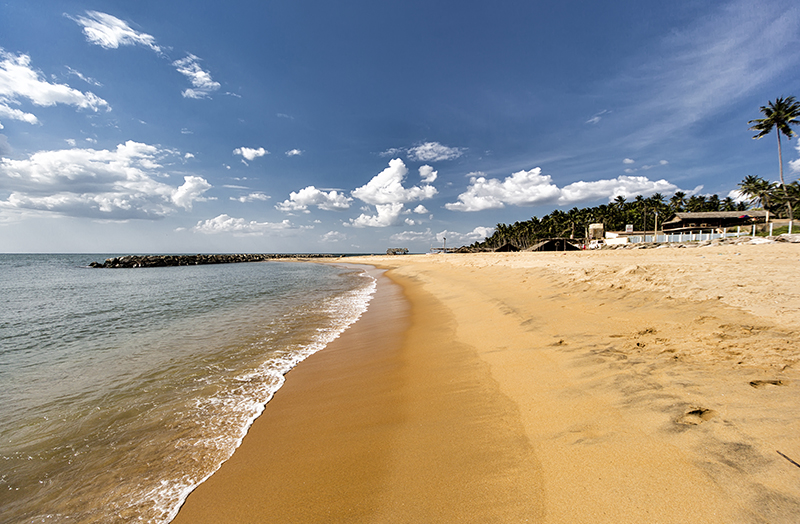 Bentota
Bentota is renowned for its beach resorts, with luxury 5 star hotels and villas. A honeymoon to Bentota is like grabbing a slice of paradise, serving as the base for ultimate relaxation with a gorgeous stretch of beach to enjoy until your heart's content.
Our top hotels in Bentota
Vivanta by Taj Bentota
Vivanta by Taj Bentota is a 5-star resort set along the South West coast and is the perfect base in which to explore some of Sri Lanka's finest gems, from whale watching excursions, romantic private dining and elephant encounters.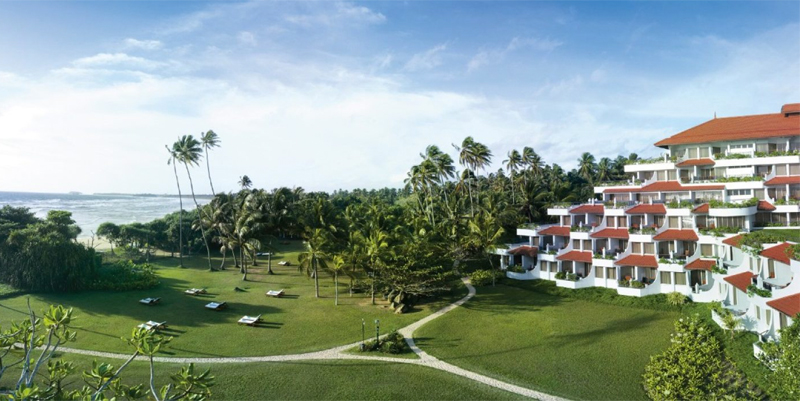 Saman Villas 
Set on rocky out crop that overlooks the stunning Indian Ocean, your troubles will be brushed away in an instant when you arrive at Saman Villas, a 4-star villa resort with the option of pool villas overlooking the coast.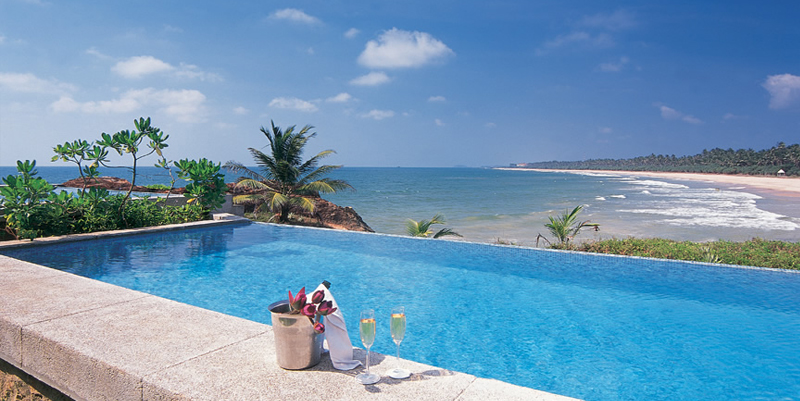 Inspired by the amazing places to see in Sri Lanka? Call us today on 0121 440 6268 to begin your amazing honeymoon travel plans!