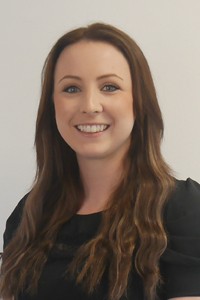 Verity Pochin
Honeymoon Specialist
Specialist Areas
Bali, Caribbean, Dubai, Europe, Indian Ocean, Mexico, South Africa, Singapore, Thailand, West Coast USA & Canada
A few highlights of my travel career…
My passion for travel started when I was 18 when I pursued my dream of working as cabin crew,  travelling the world not knowing where my next trip would take me!  The more places I got to see the more I wanted to explore. This was when I knew travel was the right career for me. Since then I have worked overseas as a holiday representative and also for a number of luxury tour operators within the retail sector.  I now love being able to recommend the best itineraries for my clients for their once in a lifetime honeymoon knowing they are going to create memories they will treasure forever.
My future travel plans…
I love searching for some winter sun before the end of the year. Where? Who knows, but thats the excitement with working in travel!
Destinations I've always dreamt of visiting
New York has always been on top of my list, as  theres so much to do from sightseeing, shopping, skylines, shows – the Big Apple really does have it all! My ideal time to visit would have to be during the lead up to Christmas, so I can shop until I drop down Fifth Avenue, whilst seeing the city all lit up with Christmas lights making it even more magical!
Destinations you love to sell
Definitely has to be the USA itineraries, as there are so many different states you can visit and with them being very different from each other it means every itinerary is unique. I love that one day you could be taking a spin on a roulette wheel in the city that never stops in Las Vegas and other days you could be exploring the beautiful national parks also not forgetting being able to combine them with one of the beautiful islands in the Caribbean.
Favourite holiday drink
It has to be a Cosmopolitan! You can tell I watch too much of 'Sex and the City!'
Best holiday experience
Backpacking around Thailand with my sister for my 18th birthday! Its certainly a birthday I will never forget.
My essential holiday item
Sunnies
My Motto
You Only Live Once
Specialised area blogs: 
Customer testimonials for Verity: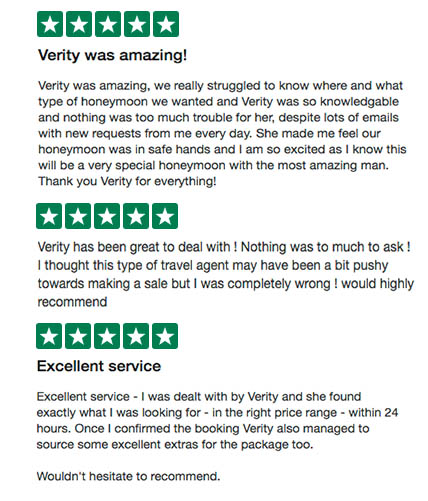 View the rest of the team