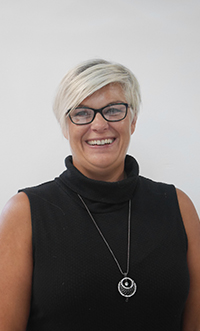 Nicole Barrett
Honeymoon Specialist
Specialist Areas
Maldives, Dubai, Sri Lanka, Mauritius, Caribbean, Mexico, Europe
A few highlights of my travel career…
There are so many,  having been in the travel industry now almost 30 years! I have worked and managed in some high street travel agents until taking the plunge and becoming a Personal Travel Advisor, as a homeworker 20 years ago. Having a couple of breaks along the way the wonderful ever changing world of travel somehow is in your blood and keeps drawing you back in. Being able to be part of finding clients their special holiday, is extremely rewarding, I have specialised in affordable luxury holidays, and the possibilities to see the world are endless.
My future travel plans
Ooh so many,  Canada is definitely top of the list – an Alaskan Cruise, followed by the Rocky Mountaineer tour,  Chateaux Lake Louise Hotel must be included too,  then across Canada to Niagra Falls, I just need around 2 months of work!!
Destinations you love to sell
Maldives is my favourite destination to sell,  whether alone or as part of a twin or multi centre holiday, followed by the Caribbean.
Best holiday experience
One Christmas we went to Lapland, to see the REAL Father Christmas, as a family of nine, my children were 5 and 8, and we stayed for a week in a chalet in the forest – it was freezing, it was covered in Snow, the reindeers were well behaved and it was magical!!
Favourite holiday drink
Gin and Tonic,  with Lime and Blueberries –   bedtime tipple Lumumba Caliente  (brandy and hot chocolate)
My essential holiday item
Sunglasses and a good book
My Motto
I have two –
Live, Laugh, Love  and Work, Save, Travel, Repeat
View the rest of the team