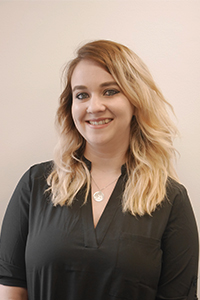 Lucy Easden
Honeymoon Specialist
Specialist Areas
Australia, New Zealand, Europe, Morocco, Vietnam
A few highlights of my travel career…
I've worked in travel for 6 ½ years including Cabin Crew, luxury travel and backpacker travel so a wide mix. I travelled to Australia at 19 and caught the travel bug and I wanted to help people plan their amazing trips (and get really jealous because I'm not going). I've been lucky enough to be sent out to New Zealand to test all the activities – including Dolphin watching in the Bay of Islands, Zip Lining through the rainforest and Black water rafting in Waitomo Glow-worm caves which was just amazing. I've also travelled all over Australia, snorkelled the Great Barrier Reef and had dinner under the Milky Way in Ayers Rock (THE best stargazing!!)
My future travel plans
I would love to go to Sri Lanka and see Elephants (my spirit animal) on Safari. I'd also love to visit Norway to see the Northern Lights but everywhere is pretty much on my list.
Destinations you love to sell
I lived in Australia for 3 ½ years so it feels like a second home to me, so I love talking to my clients about it – it's such a diverse country which has something for everyone! New York is my favourite place in the world so of course I love talking about this too so I can re-live my time there!!
Best holiday experience
I stayed in a tent in the Sahara Desert in Morocco back in 2017 and it was shadowed by one of the deserts highest sand dunes which my friends and I ran to get to the top of – it is much harder than it looks plus there was a sand storm so reaching the top was the best feeling – being completely surrounded by stunning desert and nothing for miles was incredible.
Favourite holiday drink
A Very crisp cold glass of White Wine
My essential holiday item
Packing cubes so my suitcase is super organised and I know where everything is, it's a life saver if you are visiting more than one place!
My Motto
Of All the books in the world, the best stories are found between the pages of a passport
View the rest of the team