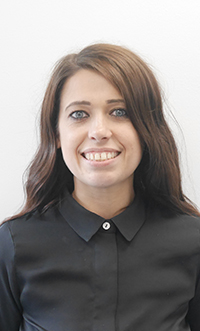 Lisa Woolley
Honeymoon Concierge
A few highlights of my travel career…
I have worked as a travel rep in Turkey, I have also worked as an Air stewardess, which was a great experience, however no stop overs as everything was short haul! I have also been a travel agent for the last 4 years. So, I have been in the travel industry for some time and have been extremely lucky to travel to some amazing places including, Thailand, Australia, Mauritius, Dubai, New York, Toronto, and more closer to home Egypt, Turkey, Spain, Greece, Budapest, Amsterdam and Krakow.
My future travel plans…
I like to mix it up and have a beach holiday and a city holiday. I would love to visit more of the far east, Vietnam is on my list of places to visit. As well as Cape town, and I would love to go back to New York.
Destinations I've always dreamt of visiting
Vietnam, Hong Hong, San Francisco, Las Vegas, Croatia, Santorini.. the list is endless!!
Destinations you love to sell
I Love selling New York… everybody must go!!
Favourite holiday drink
Malibu and coke
Best holiday experience
I have too many!! To name a few… getting engaged in New York, Honeymooning in Mauritius, Skydiving in Australia, Helicopter ride over Ayres Rock…the list is endless…
My essential holiday items
My Husband, but also my ipod and headphones.
My Motto
Wages fill your pockets… adventures fill your soul..
View the rest of the team