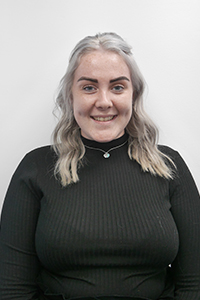 Emily Wilkins
Honeymoon Specialist
Specialist Areas
Africa, Indian Ocean, Caribbean, Mexico, Dubai, India, Malaysia, Singapore, New York & Las Vegas
A few highlights of my travel career…
My passion for travel started at a young age travelling with my parents. I officially had the travel bug and decided to pursue my dream career of becoming cabin crew. I flew with Monarch for almost two years and had the most amazing time travelling for a living. Whilst working as cabin crew I also travelled out to India on 2 occasions to do some volunteer work with a local orphanage and school, learning about the different culture and way of life just made me want to see the world even more. I then joined Kuoni as a personal travel expert and created some incredible itineraries for my customers, from China to Antarctica, I got a buzz out of sending people on these 'once in a lifetime trips'. I now love to use my knowledge and own experiences to recommend the best itineraries for my clients to ensure they start married life with the very best honeymoon that will create memories that they will remember forever.
My future travel plans
I am heading back to Dubai and Mauritius at the end of the year to celebrate my partners birthday. Next year I will be travelling to Clearwater, Florida to be bridesmaid for my cousin before continuing onto Las Vegas!
Destinations you love to sell
I love selling Africa, something about exploring the national parks spotting the big 5 really excites me! I also love selling the Maldives since visiting in May, I honestly can say I have never seen such a breath-taking place. New York at Christmas time is another favourite.
Best holiday experience
There are two I cannot choose between. Watching turtles hatch in Barbados was something I will never forget. But the other was in The Maldives, we were sat in a net at the over water bar watching the most beautiful sunset, and all of a sudden a group of dolphin swam past – truly magical!
Favourite holiday drink
I love a frozen margarita but also find a poolside Moscow Mule most refreshing!
My essential holiday item
My camera, a book and a lot of sun cream!
My Motto
Of all the books in the world, the best stories are found between the pages of a passport.
Favourite Destination 
The Maldives & India
View the rest of the team