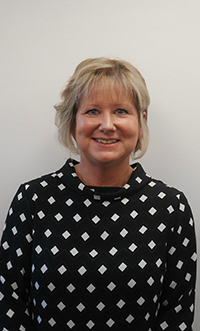 Elaine Jeavons
Head of Finance
About me…
Many people long for their dream job and I can honestly say I have mine! Originally from a banking and accounts background, for the past 14 years I have been in accounting roles within the travel industry and more recently becoming Head of Finance at Pure Destinations/ Honeymoon Dreams.
I can get stuck into all matters financial, with my excel spreadsheets, pivot tables and graphs whilst everyone around me is discussing and selling the most wonderful holiday destinations and travel experiences – I love my job!
Favourite destinations
I do tend to fall in love with most places I visit and always wish to return, but a very special place is New York as my husband proposed to me there and we also returned as part of our honeymoon. It is an amazing city which holds truly special memories. Other destinations I absolutely treasure are Thailand and Goa, both for their exotic and diverse cultures, stunning beaches, and lovely friendly people and of course the great food.
Best holiday experience
The Elephant Hills in Khao Sok National Park, Thailand. It is such a magical experience and a great way to get up close and personal with the magnificent elephants. Both the elephant camp and rainforest camp provide stunning backdrops, with excellent facilities and great tour itineraries. I would definitely go back……..
My future travel plans
I'm off on my first trip to Italy, travelling from Rome to Naples and then onto Sorrento and I can't wait. I have always loved its history, architecture, romance and of course the Italian food.
I do have quite a number of other destinations on my 'to go to' list but a couple of the top ones are Australia and the rest of the USA, such as the Deep South and West Coast but I would love to take my time to soak up the experience.
Favourite holiday drink
A very chilled very dry white wine
My essential holiday item
My husband and a pair of havaianas
My Motto
This is no dress rehearsal, just go for it and make mine a large!
View the rest of the team