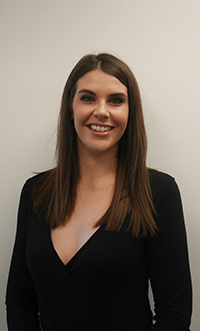 Caralyn King
Head of Operations
A few highlights of my travel career…
A lover of travel, exploring and languages my career path was destined to be within the Travel Industry! After studying Tourism Business Management with French and Spanish at University, I put my language skills to the test working several seasons on campsites across the Vendee and Brittany as a courier and children's rep. Returning home to the UK, I began my travel career in group holidays and weddings sales, progressing to management and then onto the commercial role of product management. I have now been in travel for almost 10 years and wouldn't change it for the world..!
My future travel plans
I'm off to Bali shortly, and am super excited! I'm most looking forward to Ubud for the culture, landscape, and stunning tree-top resorts. A few watersports and a relaxing massage have to be on the cards as well…
Destinations you love to sell
This is a difficult choice for me… I've been lucky enough to travel to some fabulous places and love to share these experiences. It would have to be either Route 66 in West Coast USA or Safari in East Africa as both are once-in-a-lifetime experiences!
Best holiday experience
Overnighting in Tsavo East, Kenya and watching a herd of elephants gather around the watering hole outside the resort.
Favourite holiday drink
Cuba Libre..!
My essential holiday item
I love a good backpack (to the extent it's a bit of a running joke at home), but I have no shame – it's an essential holiday item for days out exploring new places. I'm not too good at sitting still…
My Motto
Life is short – buy the shoes, eat the cake and drink the wine!
View the rest of the team