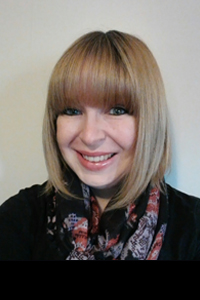 Bryony Stamp
Honeymoon Specialist
Specialist Areas,
Maldives, Mauritius, Sri Lanka, Dubai, Thailand, Hong Kong, Singapore, Vietnam, Cambodia, Laos, Malaysia, Bali, Australia, New Zealand, USA, Canada, South Pacific, Europe 
A few highlights of my travel career……….
My passion for travel started as a young girl inspired by my parent's tales of their adventures and how they met on a plane on the way back from a hitchhiking trip across the states and travelling around Mexico! I have a lifelong affliction of the travel bug and when I graduated from University back in 2002 I embarked upon a 6 month round the world trip talking in South East Asia, Australia, New Zealand and Fiji. On my return I began my 14-year career in travel (so far!) working for companies such as Flight Centre, Travelmood and Kuoni and progressing to management level. Along the way through my own travel and educational trips I have been lucky enough to re visit Australia and New Zealand (I have now been 4 times to both!) USA, Canada, Thailand, Singapore, Hong Kong, Vietnam, Cambodia, Laos, Sri Lanka, India, Maldives, Mauritius, Morocco, Dubai, St Lucia along with many European destinations including Italy, Switzerland, Canary Islands and Austria!
My future travel plans……………….
Now that I have a family of my own and 2 small children I am keen to help them to see the world and experience different countries and cultures to help them broaden their minds and horizons! We plan to hopefully do a Safari, go to Disney and do a road trip in the USA and hopefully visit my best friend over in New Zealand in the future taking in a few places along the way! I would love to go to Iceland and see the dramatic scenery and volcanoes with the family and return to Mauritius as it was such a beautiful island and really geared up for Families as well as beautiful beaches and plenty to do! The list is endless I want to go everywhere!
Destinations I've always dreamt of visiting…
I would love to island hop around the Hawaiian island to include "Big Island" with the active volcanoes and watch the lava flow. On the way back, I'd like to swing by Canada and Alaska and watch the bears salmon fishing and experience all the amazing scenery and wildlife!
Destinations I love to sell…
I love selling multi centre trips as I think this really adds a different dimension to a special holiday or honeymoon, vibrant cities and desert islands, safari experiences and tropical paradises. I love putting together round the world itinerary's where the possibilities are endless and nowhere is out of reach!
Best holiday experience…
This is very hard for me to pin point as there are so many amazing and epic experiences I have had over the years I couldn't have one favourite! Diving in the Maldives does have to be up there experiencing the magical rainbow coloured underwater world, rays, turtles and sharks then going out on a boat fishing and having our catch prepared for dinner under the blanket of stars which just aren't visible on the mainland! An incredible Honeymoon!
My essential holiday item…
Mozzy spray…………they love me!
My Motto…
Make today so awesome tomorrow gets jealous!
View the rest of the team