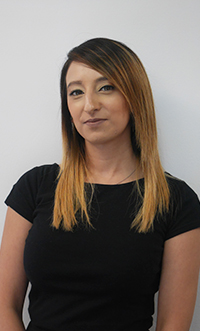 Anita Devi
Marketing Executive
About Me
I am a Marketing graduate with 4 years experience in Marketing and pretty new to the traveling industry. Traveling has always been my passion and will be planning to travel more in the future.
My future travel plans…
To tick Thailand off my bucket list, always wanted to go to this place.
Destinations I've always dreamed of…
I am very much a beach person and would love to explore Thailand mainly Phi Phi island and Krabi which are on my list. Also travel to the paradise island, Maldives, it sure looks amazing would love to see dolphins and the wonderful sunsets.
Favourite holiday drink
Malibu and pineapple
Best holiday experience
Visiting the USA, I had the opportunity to visit Philadelphia, New York and Orlando on a USA famtrip and absolutely loved it. Got to visit many iconic places like the Empire State building, Rocky Stairs and Central park. Would definitely visit America again.
My essential holiday item
Got to be my camera, as I love to capture every memory
My Motto
YOLO, You only live once
View the rest of the team