Overview
When you start thinking about planning your honeymoon you probably summon in your mind's eye the traditional image of a luxury resort nestled on a white sandy beach on a tropical island in the Caribbean, Spain or South East Asia. But why not try something different and spend a truly unforgettable adventure honeymoon experiencing the call of the wild?
Africa is a continent blessed with dramatic natural beauty, a wealth of wildlife, and rich culture to boot; home to untamed and thrillingly beautiful landscapes with intensely changing moods, where life can be a compelling battle against drought, thunderstorms, and nature red in tooth and claw. It is a land that gets under your skin and helps you reconnect with natural rhythms and with the unparalleled romance of the bushveld. To experience some African magic yourself, why not opt for one of our safarimoons?
On a safari honeymoon not only will you get to experience thrilling game drives and guided bush walks, you will also have plenty of opportunity for romance, whether it's cosying up in your secluded tent or lodge, savouring a balloon ride and champagne breakfast at dawn, or tucking into a candlelit dinner serenaded by the birds and animals that roam the African night.
Best of all, you will get to wake up each morning in your luxurious safari accommodation to the sights and sounds of the African bush in all its majesty. What could be more thrilling?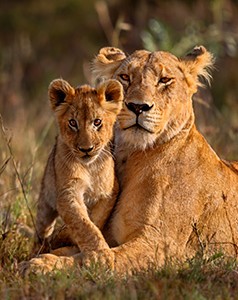 Kenya
The East African country of Kenya has been a highly popular safari destination for decades, a fact that will come as no surprise when you consider its boundless expanses of bush and the numerous national parks which it encompasses, most notably the Maasai Mara, Meru National Park, Tsavo and Amboseli National Park. Kenya is also home to the majestic Great Rift Valley and is renowned around the world for being the site of the Great Wildebeest Migration, which you could be lucky enough to experience on your honeymoon depending on the time of year. Some of the spectacular resorts you can consider for your Kenyan safari honeymoon include the likes of the delightfully rugged Governor's Main Camp, Mara Bushtops, and Segera Retreat.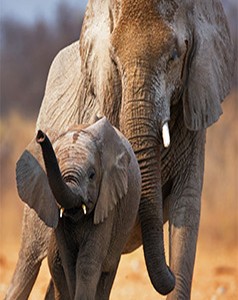 South Africa
South Africa is a country of breathtakingly diverse landscapes, rugged coastline, and an abundance of flora and fauna. Like Kenya, it is also home to its fair share of national parks, among them the world famous Kruger National Park where, if you are lucky enough, you may just get to see the Big Five. Kruger is nearly 120 years old and is one of the best parks on the continent, boasting over 2000 plant species, 517 kinds of birds and 147 mammal species. It also features fascinating historic treasures such as bushman cave paintings and awe-inspiring archaeological sites.
As well as taking in Kruger you can also head to the stunning Eastern Cape, which Nelson Mandela called home, and experience the wild beauty of the inhabitants of the Addo Elephant National Park or explore the Wild Coast. If you do visit this part of the country, why not opt to spend a few nights at Shamwari Private Game Reserve, with its luxurious accommodation, 5 star luxuries, and its winning brand of responsible tourism, the perfect option for an unforgettable 'safarimoon'.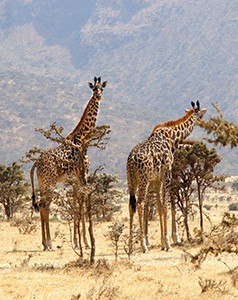 Botswana
Botswana is a nation blessed with the world-renowned Okavango Delta, and is said to offer the best safari experience on the continent as a result. Come here for your safari honeymoon and you are sure to marvel at the country's spectacular and varied terrain and its diverse animal populations, which include majestic lion prides and large herds of elephant. The unspoiled landscapes and its abundance of wildlife are due to Botswana's rigorous conservation policy, which seamlessly combines with the president's endorsed brand of low-volume but high-revenue tourism practices to benefit both visitors and the landscape and its flora and fauna.

There are a number of camps and mobile safaris to choose from in Botswana but whichever one you select for your honeymoon you are sure to experience mesmerizing game viewing and scenes of breathtaking natural beauty.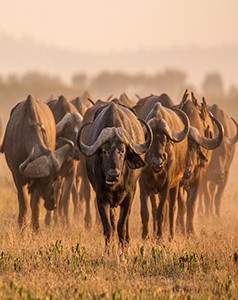 Tanzania
If you want to spend your safari honeymoon in Tanzania you will be spoiled for choice when it comes to choosing a location, as this is a land famed across the world for the quality of its game viewing. From the often-filmed plains of the Serengeti, familiar from all those Attenborough documentaries, to Mount Kilimanjaro and the stunning Arusha National Park, Tanzania is undoubtedly blessed with game reserves. There is also so much to see, do and experience in the country's parks, such as bird watching, canoe safaris, fishing, hot air ballooning, walking safaris and even chimpanzee tracking. Then, of course, there is the awe-inspiring spectacle of the Great Migration, which takes place each year and is rightly known as the greatest (wildlife) show on earth. A wide variety of accommodation is available in Tanzania's sixteen parks, ranging from luxury tented camps to guesthouses, lodges and even a hotel or two.