Overview
Our Los Angeles and St Lucia honeymoon is designed for relaxation and exploration. Why not begin your honeymoon in the glamorous Los Angeles, where your days can be filled with sophisticated dining, shopping and activities. Then take it slow in St Lucia, enveloped by tropical surroundings and white power beaches.
Los Angeles
From the designer stores on Rodeo Drive and the extravagant residences of Beverly Hills to the beaches of Malibu and Santa Monica, the sprawling 'City of Angles' is alive with spectacle and excitement. A colourful and eclectic city. Why not treat yourselves and go to Disneyland, it's not just Florida that enjoys all the Mickey Mouse fun.
St Lucia
Set against the stunning backdrop of the Les Pitons; the twin peaks which rise dramatically out of the ocean in the South, St. Lucia is an island of breathtaking contrasts with truly epitomises a Caribbean paradise.
'Save' REF: REFB7059
Below is an example itinerary. For a tailor made Los Angeles and St Lucia honeymoon multi-centre call 0121 440 6268.
Multi-Centre Honeymoon
FROM £3300PP
Price per person based on 2 adults sharing. Please contact us for alternative hotels and combinations. Deposit from £150 Per Person
STOP 1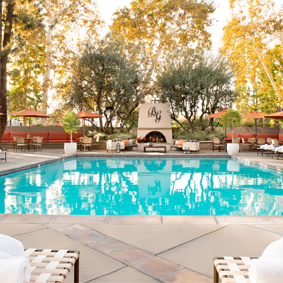 Discover the charms of Southern California from the stylish Beverly Garland Holiday. Located in North Hollywood within minutes of Universal Studios, CityWalk, Hollywood Bowl, Dodger Stadium, Disney and Warner Brothers Studios and Beverly Hills, this is a great base to explored the city.
STOP 2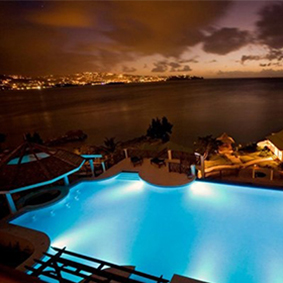 All Inclusive, Watersedge Cottage With Pool
Perched on the hillside and overlooking the private Bonaire Bay, Calabash Cove is imbued with all the charm and hospitality the the Caribbean is famous for. The luxurious and beautifully appointed rooms boast fantastic views across the bay and Caribbean Sea.