Our top 10 honeymoon hotels revealed
At Honeymoon Dreams we love to inspire newlyweds on where to go on a romantic honeymoon, after all, it's what we specialize in! Compiled by our honeymoon specialists, here are the top 10 honeymoon hotels to give you the ultimate inspiration for your future honeymoon plans.
Banyan Tree Bangkok
Renowned for its skyscraping rooftop bar 'Vertigo and Moon Bar' Banyan Tree Bangkok is number 10 on our list of honeymoon hotels. Imagine a candlelit dinner for two beneath the stars with Bangkok's captivating skyline serving as your captivating backdrop?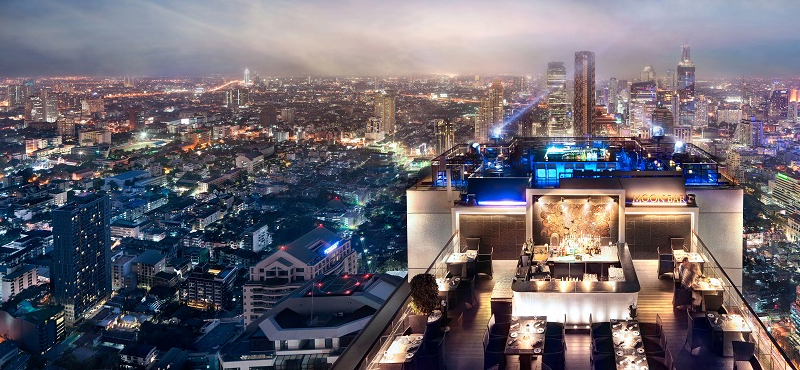 Atlantis The Palm, Dubai
The iconic Atlantis the Palm is at number 9, this all-round resort is the perfect honeymoon hotel with plenty to do from thrilling slides and rides at Aquaventure Waterpark to the magical underwater world of the Lost Chambers aquarium. As well as swimming with dolphins at dolphin bay, shopping malls, helicopter and boat tours, vibrant nightlife, spa treatments, beaches and pool areas and incredible dining experiences including an underwater restaurant!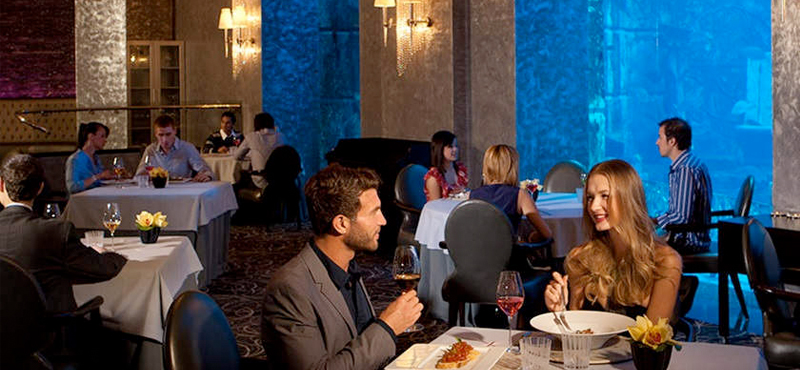 The Elysian, Seminyak
When it comes to booking your Bali honeymoon, don't settle for less than a luxurious pool villa. The Elysian is one of our most booked private villa accommodations in Seminyak.  Indulge in private dining service where one of the chefs will cook up an intimate barbecue in the comfort of your private deck besides the romantically lit pool.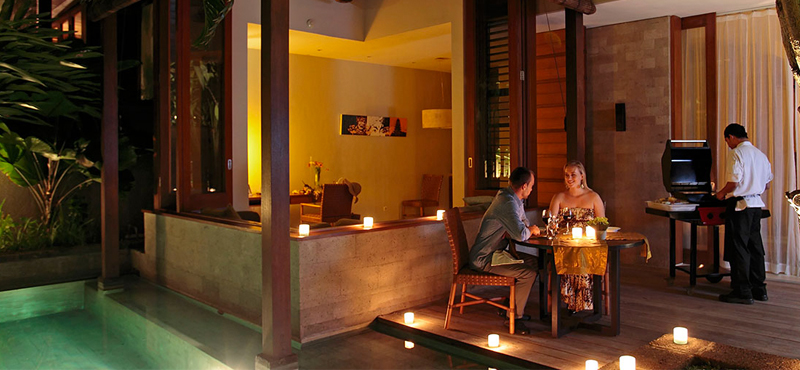 SALA Samui, Koh Samui
Look no further than SALA Samui for a hideaway honeymoon in Koh Samui, with chic private villas and an ideal beachfront location, which is beloved by all our honeymooners that stay here. For the ultimate hideaway we recommend the SALA Pool Villa, which is surrounded by lush gardens. Relaxing in your private garden area with swimming pool and loungers is the perfect opportunity to raid the mini bar and enjoy the company of your partner.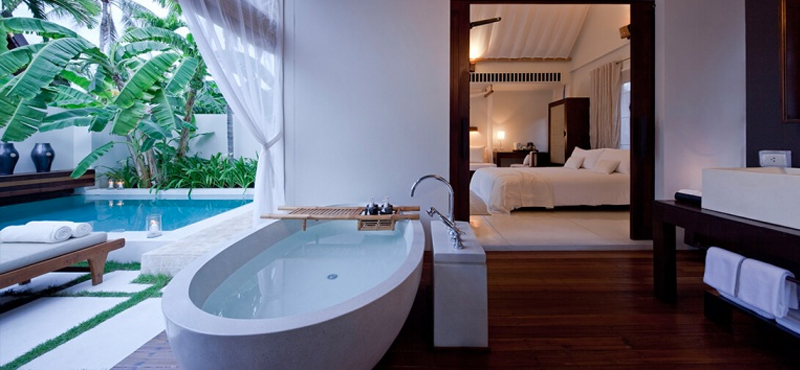 Coco Bodu Hithi, Maldives
Coco Palm Bodu Hithi is the ideal paradise island escape, with plenty of facilities for an unforgettable honeymoon. All villas compromise of a private pool, whether you decide to opt for an overwater villa or a beach island hideaway. If you can manage to tear yourself away from your honeymoon oasis you can enjoy an afternoon in the Coco Spa or explore the Indian Ocean with Coco Bodu Hithi's PADI certified diving school.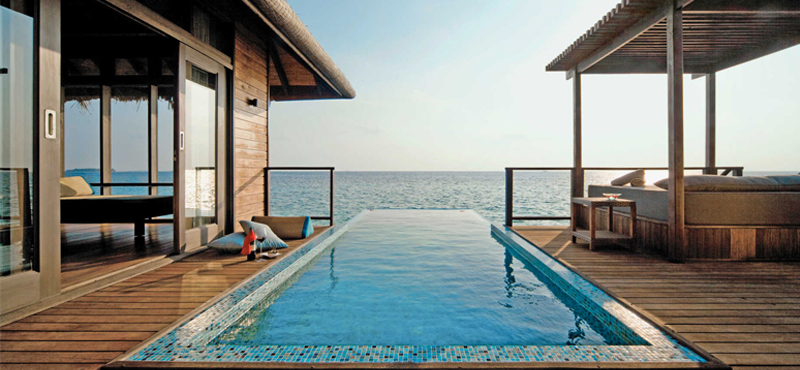 Constance Ephelia, Seychelles
Constance Ephelia is set on two pristine beaches in a beautiful location with 120 hectares of lush land, making this a picture-perfect tropical escape with private suites and villa accommodations. For the ultimate seclusion on your honeymoon we recommend staying in the Spa villa, complete with private swimming pool, hot tub and steam shower.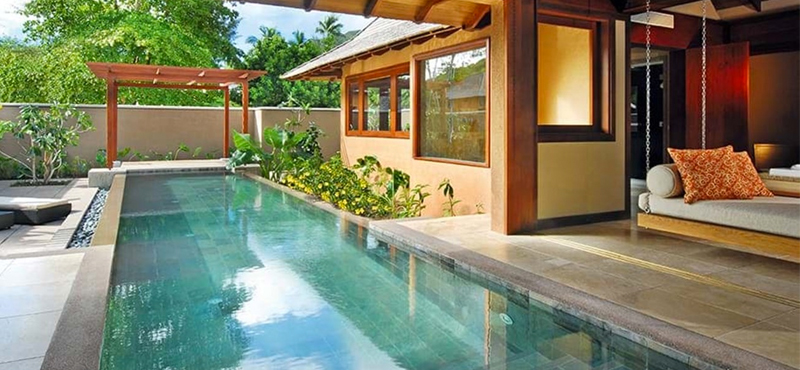 Paradise Cove, Mauritius
Number 4 on our list is an adults-only boutique hotel on the stunning Anse la Raie bay. Paradise Cove is a lover's haven with access to the lush Indian Ocean, 4 restaurants and private 'love nests' dotted around the hotel for private sun bathing.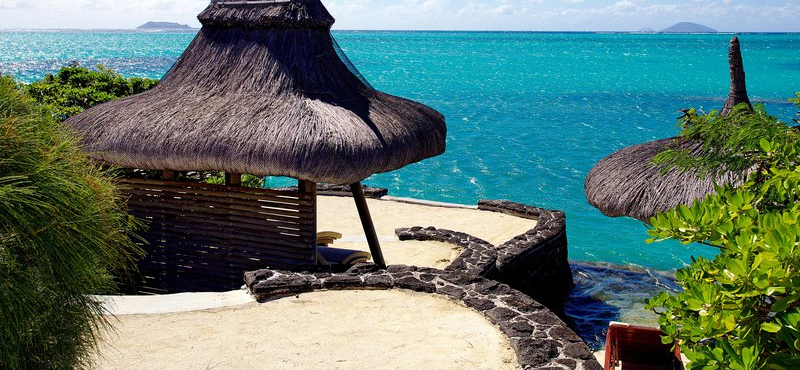 The Samaya Seminyak
The Samaya Seminyak has just 52 private villas set on the beachfront of Seminyak with excellent dining options. Surprise your other half with a romantic dining package such as a royal canopy dinner on the beach, an island dinner by the pool or the romantic heart-shaped flower package, which takes destination dining to the next level! For every day breakfast, lunch and dinner we recommend a table at BREEZE at the Samaya for its beachfront location where the sound of the waves lapping the shore serves as your harmonious background.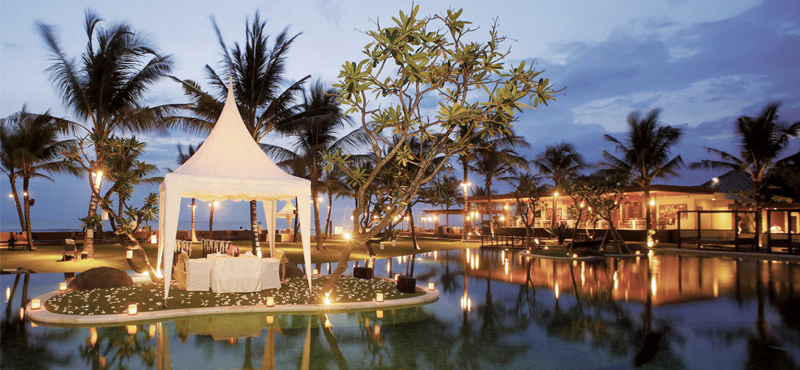 Sofitel Dubai Jumeirah Beach
Sofitel Jumeirah Beach has made it to the second spot on our list of honeymoon hotels, majestically rising from the pristine Jumeirah beach, Sofitel Dubai offers spectacular seafront views from its super stylish rooms as well as being close by popular attractions for a lively honeymoon with plenty to do. Enjoy in-resort relaxation in the infinity swim-up bar or reserve an afternoon in the spa.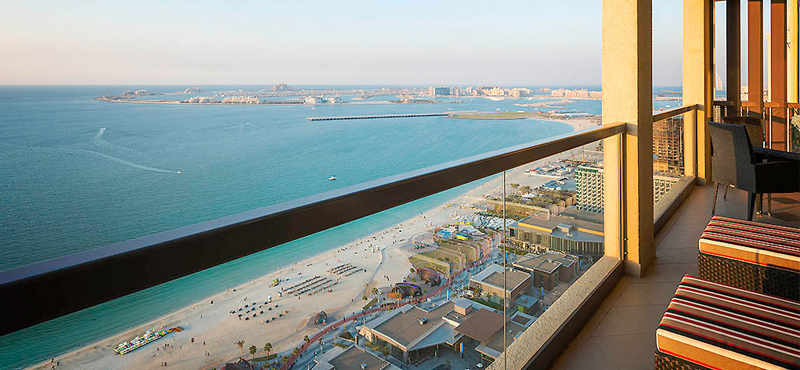 Kuramathi Island Resort
Kuramathi Island Resort is our No.1 top selling Maldives hotel and also makes it to the No.1 spot on our honeymoon hotel list. Beloved by honeymooners for incredible location in the Indian Ocean providing the ultimate honeymoon dining experience with 9 a la carte restaurants and 6 bars, private dining experiences on the beach, lush overwater villas and a renowned sandbank.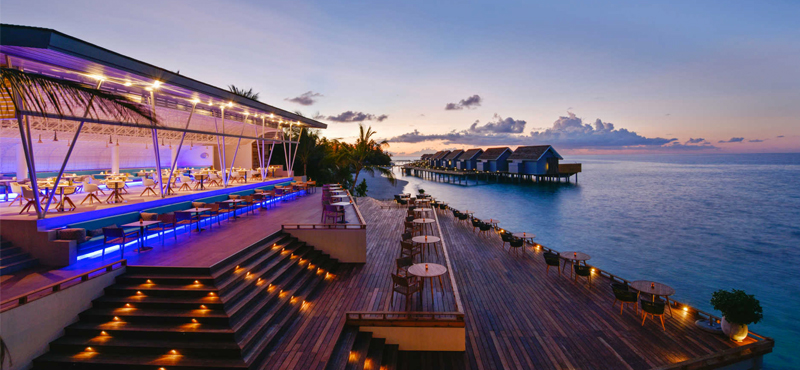 Inspired by our top 10 honeymoon hotels? Call our honeymoon specialists today or submit an online enquiry.